Hendels privileged to share gift they hope will inspire others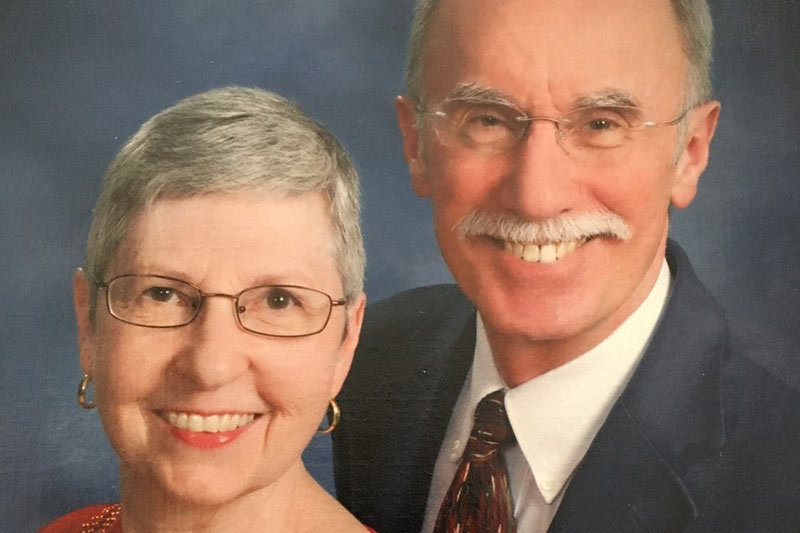 "Dedicated" and "love" sum up the Hendels' relationship to LSTC, to the church, and to each other. Together they have supported the seminary and the church in many and various ways.
From the 1970s and continuing beyond his retirement in 2015, Kurt Hendel has been a beloved teacher of Reformation church history and theology to many students.
Jobey was a longtime member of the LSTC Guild, a group that began as faculty wives dedicated to supporting students. That group later expanded to include women and then men across the Metro Chicago region with a focus on supporting international students. As a nurse, she took care to provide health kits to distribute to students, and she has also organized efforts to share clothing and household items.
Now the two of them are eager to support scholarships at LSTC with a sacrificial gift that they also hope might inspire others to give.
The Hendels came to LSTC in the 1980s with other Seminex faculty families who found a home at LSTC. Kurt describes his teaching style as relational, and he has been grateful for the invitation to walk with students on their spiritual, theological and vocational journeys. It has been a great privilege for him to be blessed with this opportunity.
He hopes that his students remember two things: the radical good news of the gospel and that history is an important practical resource for ministry. He urges students to listen to the stories of God's people among whom they serve so that they might gain insights for ministry in that place. He encourages them to share the "wonderfully inclusive message that God's love manifest and incarnate in Jesus Christ assures human beings of God's loving intention for all people. This assurance is God's gift that we have been given. It is the gift that we are privileged to share – not to impose – but to share."